NORDISKA FOLKDANCERS OF SEATTLE
---
NORDISKA FOLKDANCERS of Seattle is a performance ensemble presenting traditional dances and music of Scandinavia -- Sweden, Norway, Denmark, Finland, and Iceland. Performances include gammaldans. (dances common to many regions, such as waltz, polka, etc.) and bygdedans (regional dances, specific to an area or even a single community) -- expressions of living traditions which have been evolving for centuries.
Nordiska also performs many of the complex big-group dances composed in the folk dance movements of Scandinavia in the early 1900's, including the all-time audience favorite, Väva Vadmal, Swedish weaving dance. Nordiska can focus performances around a specific area or idiom, or present a sampling from many countries, a smörgasbord of Scandinavian music and dance. Nordiska performances include informative narration and may also include a presentation of the beautiful traditional costumes worn by dancers and musicians.
---
Performing traditional dances and music of Scandinavia
Powered by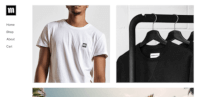 Create your own unique website with customizable templates.